Chris Morris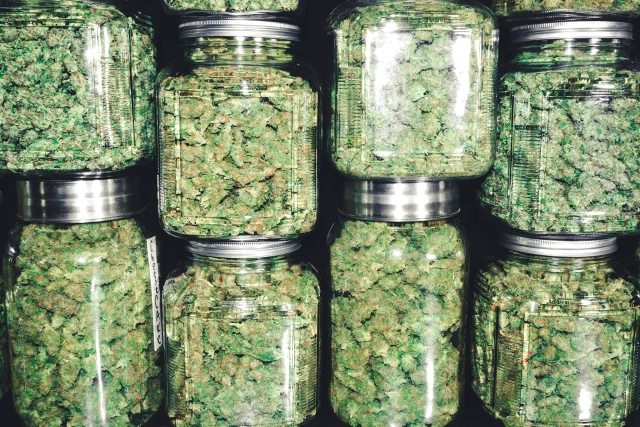 The health benefits of getting a [hotlink][/hotlink]COVID-19 vaccine have been made abundantly clear, but with some people still on the fence, corporate America is now looking to nudge them with one of its most reliable incentives: freebies.
A growing number of businesses are offering free products and more to people who present their COVID-19 vaccination cards. It might seem a curious strategy, but businesses have a strong interest in boosting the vaccination count, as the quicker that number escalates, the quicker sales and operations can start to return to normal.
Had your shot already? About to get it? Here are some of the things you're eligible for. (And the list is constantly growing.)
Free Krispy Kreme doughnuts
The doughnut chain announced Monday it would offer a free original glazed doughnut to customers who show their vaccination cards for the rest of 2021—all day, every day.
Free marijuana
There's a natural euphoria you get after receiving the [hotlink]Pfizer[/hotlink], Moderna, or [hotlink]J&J[/hotlink] shot, knowing that an end to the isolation of the past year is in sight. But if you want to take that a little further, some dispensaries are making it easy. The Mint Dispensary in Phoenix is offering free edibles to those over 21 who show their card. And Michigan's Greenhouse of Walled Lake has partnered with UBaked to offer a free pre-rolled joint to anyone 21 and up with proof of vaccination. (It's called the "Pot for Shots" program, and it has already given [hotlink ignore=true]away[/hotlink] more than 4,000 joints.) DC Marijuana Justice has a similar program called "Joints for Jabs."
Free cash
Many employers are offering cold, hard cash to employees who get vaccinated. Petco is giving associates who receive a vaccination a $75 bonus. Aldi, [hotlink]Dollar General,[/hotlink] and Trader Joe's are offering four hours of pay for getting the shot(s). [hotlink]Kroger[/hotlink] is giving employees $100 in store credit and $100 cash for getting a shot, while Publix is offering employees a $125 gift card. And Drop, an e-commerce rewards startup, is giving $50 in points to users who share vaccination selfies.
Free rides
You don't actually need to be vaccinated yet to get a free ride from [hotlink]Lyft[/hotlink] or [hotlink]Uber[/hotlink]. Both companies are offering free or discounted rides to and from vaccination centers.
Free food
This one's more hit-or-miss and depends on your local restaurant scene, but several eateries are giving notable discounts to vaccinated patrons. Detroit's Oak & Reel is offering 50% off to dine-in customers with cards. And Chicago's Village Tap (on the North Side) is offering $10 gift cards to the first 1,000 people who can show they've been vaccinated. Check your local news sources and restaurant pages to see if your favorite restaurant has its own incentives.
Click either HIGHLIGHTED LINK BELOW to read ORIGINAL ARTICLE.
Open SmartNews and read "A running list of free stuff you can get for showing your COVID-19 vaccine card" here:
https://share.smartnews.com/uiaG
To read it on the web, tap here: