You simply can not say we don't need to do something about gun laws. People are buying so much into fear your fellow human, that they are literally shooting, harming, and some killing innocent humans. All because they believe everyone is out to get them.
The irony is the very people they think are out to 'get them', are the ones who could care less about them. Simply because they play no role in their lives.
---
The Original Article as it appears on the BBC New Site 05/09/2023
A US householder has been charged with shooting a girl who was playing hide-and-seek outside his home, police say.
The 14-year-old was taken to hospital with non-life-threatening injuries after she was shot in the back of the head in rural Louisiana, police said.
David Doyle, 58, is charged with aggravated assault and battery. He told officers he opened fire after seeing "shadows outside his home".
It is the latest US shooting sparked by a seemingly trivial misunderstanding.
Police responded in the early hours of last Sunday to calls about the shooting of the girl in the town of Starks, 250 miles (400km) west of New Orleans.
Officers learned that "several juveniles were playing hide and seek in the area and were hiding on the neighbour's property", said a press release from Officers at the Calcasieu Parish Sheriff's Office.
The homeowner, Mr Doyle, "stated he observed shadows outside his home, at which time he went inside and retrieved his firearm," added the press release.
"He then advised detectives he went back outside and observed people running away from his property, at which time he began shooting at them and unknowingly hit the girl."
Mr Doyle remained in custody on Tuesday a day after he was arrested and charged.
The shooting is the latest US gun violence incident involving young Americans to make headlines:

In Texas, 18-year-old cheerleader Payton Washington was shot and seriously injured on 18 April after she mistakenly tried to enter the wrong vehicle in a parking lot near Austin, Texas

In New York state, 20-year-old Kaylin Gillis was shot and killed on 15 April after a friend drove their car down the wrong driveway

In Missouri, 16-year-old Ralph Yarl was shot on 16 April in the head and arm when he rang the doorbell at the wrong address

In North Carolina, a six-year-old girl and her father were shot on 18 April after police said their basketball rolled into the alleged shooter's yard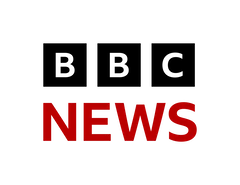 Click the link below to be redirected to BBC NEWS
Read "Louisiana girl shot in head while playing hide-and-seek" on SmartNews: